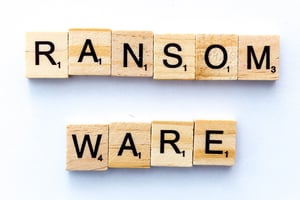 A survey by data management company, Cohesity, found that 40% of American consumers don't want businesses to pay ransomware demands to cyber criminals. The study elicited responses from more than 1,000 U.S. consumers ages 18 and older. Moreover, 23% of those surveyed said they'd stop doing business with a company that paid a ransom. Further 48% would consider not doing business with a company that paid a ransom.
When it came to reasons why a consumer would lose confidence in a business, the survey found that:
55% said they'd lose confidence due to the company's lack of proper security and data management
54% would lose confidence if their own data were compromised.
29% said they'd lose confidence if the attack entailed some inconvenience for them personally.
47% of those surveyed said they'd lose confidence if the company weren't forthcoming about the attack.
22% would lose confidence if the company paid the ransom.
It's clear from the survey results that consumers want the companies they do business with to take cyber security seriously. When consumers were asked what they thought businesses should do,
61% of respondents believe companies must regularly test their systems for threats.
59% believe companies should install security software.
54% stated that companies should embrace next-gen data management strategies that enable them to back up, protect, detect, and respond to potential threats.
47% of Americans surveyed believe companies should enable multi-factor authentication.
39% believe companies should require stronger passwords.
There is a saying in business that the customer is always right. If that's the case, then your business needs to ensure it's doing all it can to protect itself from a ransomware attack. If your business needs to improve its cyber security, you can trust the team at QuickProtect to help you. Our team can help your business regularly check for threats, back up your data, help you enable multifactor authentication and enact strong password policies. Moreover, QuickProtect will help protect your by detecting and responding to cyber threats. Contact us to book an appointment with one of our cyber security specialists.