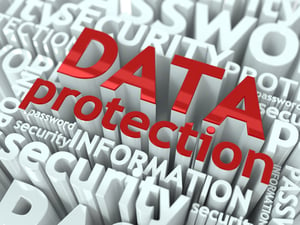 Your company's network and data are accessible via endpoints. Desktops, laptops, smartphones, tablets, servers, workstations, and even Internet-of-things (IoT) devices are examples of endpoints. Securing those endpoints is important as a lot of data ends up going through those endpoints.
There are 5 ways to protect your endpoints. You can use all five together or pick a few from the list. The more of these approaches you follow, the more secure your business will be.
Install Endpoint Protection Software. Installing endpoint protection software like anti-virus or anti-ransomware software on all endpoints is important as 28% of all cyber breaches involve malware. 92% of malware is delivered by email. If you can't afford to do anything else, make sure you are at least using endpoint protection software.



Vulnerability Management. Continuously patch and update all your endpoints to reduce vulnerabilities. Failure to update your systems promptly can result in cybercriminals exploiting known software bugs to attack your systems. In 2019, a ZDNet article reported that 1/3 of breaches were caused by unpatched vulnerabilities. While it can be difficult to stay on top of every update, a method of ranking systems and vulnerabilities should be followed to ensure the most mission-critical systems are always patched.



Defence-in-Depth. Use a defence-in-depth strategy on the network by using firewalls and intrusion detection systems. Defence-in-depth is what cybersecurity experts refer to as a complete strategy of securing your network environment. This strategy involves being able to detect threats and being able to protect the endpoints of a network. Using anti-virus software, firewalls, intrusion detection, and 24x7 network monitoring are all part of a defence-in-depth strategy.



Consistent Application of Endpoint Protection. Ensure you consistently apply endpoint protection across your network. For instance, if you are running anti-malware software at the Toronto Office, you must also do the same at the Calgary office. If one device or location is overlooked, all your cybersecurity efforts have gone to waste.



Zero Trust. Zero Trust is a security framework that assumes all network traffic is hostile. Before being granted or maintaining access to applications and data, all users, whether inside or outside the organization's network, must be authenticated, authorized, and continuously validated for security configuration. A zero trust network assumes there is no traditional edge; it can be local, cloud-based, or hybrid with resources anywhere and workers anywhere.
Your business will be much more secure against cyber threats if you follow some or all of these 5 suggestions. Not sure what is right for your organization? Visit the QuickProtect website for more information on endpoint protection.