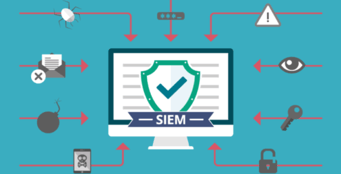 MDR is an acronym for Managed Detection and Response. You will also hear people talk about EDR, (Endpoint Detection & Response), and XDR, (Extended/Anything Detection & Response). MDR, EDR and XDR are designed to act as an early warning system, letting you know in real time if something bad is happening against your network or systems. In some cases, MDR, EDR and XDR can be configured to automatically respond on your behalf.
There are some subtle differences between MDR, EDR and XDR. MDR helps your business stay on top of your monitoring by providing this expertise through an external Managed Security Service Provider (MSSP). In this scenario, the MSSP manages your cyber security around the clock based on your company's specific cyber security goals and priorities.
EDR focuses on protecting a company's endpoints. An Ernst and Young study found "that almost 70% of all breaches still originate at endpoints." EDR is predictive and focuses on identifying advanced persistent threats and never-before-seen malware that are designed to evade traditional security defenses. A step above MDR, EDR solutions can leverage cyber threat intelligence, machine learning capabilities and advanced file analysis to help detect advanced threats.
XDR takes your company's security coverage further by going beyond endpoint detection to comprehensive monitoring of a broad range of areas. XDR works across networks, cloud workloads, and anything else you might have. XDR combines the best of EDR and MDR into a central, integrated view. It often uses machine learning and artificial intelligence to do this effectively.
Whether you choose, MDR, EDR or XDR, the key to all of them is to proactively detect a problem before it leads to a full-on breach. Being able to detect a problem allows you to become aware that something bad may be happening. Protecting your systems on the other hand ideally prevents something bad from happening, even if you have no way of detecting it. The two usually go hand in hand and are part of a good "defense in depth" approach to cybersecurity. Early detection of a problem can give you the opportunity to shut things down or block bad connections before someone is successful at compromising your network or systems.
To learn more about protection and early threat detection on your network, visit QuickProtect. Contact one of our experts to learn how our solutions can help your business.