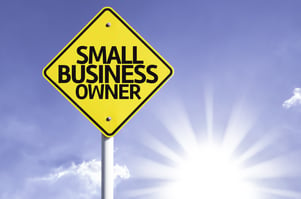 If you believe your company is too small to be targeted by cybercriminals, think again. Due to their lack of substantial cyber security budgets, small businesses are often viewed by hackers as "low hanging fruit," or easy targets. Statistics confirm this as well.
A recent survey by Devolutions found that 52% of SMBs (small and medium-sized businesses) have experienced a cyber attack in the past year. 10% of those SMBs have experienced 10 or more in the past year. Despite these findings, 40% lack a comprehensive and up-to-date cyber security incident response plan.
So, what can an SMB do to protect their business? A cyber response plan is an excellent place to start if you are managing a small business. Knowing what the plan is before an attack, can help your business reduce the time it takes to recover from an attack. According to the Acronis 2021 SMB Cyber Threat Landscape Report, each hour of downtime costs $250,000. The faster you can recover, the less money you will lose due to a breach.
Along with a cyber plan, your SMB should also:
Backup your data
It is the most effective way to protect yourself against ransomware. The goal of ransomware is to encrypt your data and to get it back, you need to buy a decryption key from the hackers. The advantage of having offline and offsite backups is that you can restore the data yourself without having to pay a ransom.
Use multifactor authentication everywhere possible
Stolen passwords for accounts are a big problem. By using multifactor authentication, you make it more difficult for a cybercriminal to break into your systems. In multifactor authentication, the user is required to enter both a valid password and a unique code generated by a token or SMS.
Hire a professional for their expertise
Managing cyber security on a full-time basis can be a daunting task for many small business owners. Besides the skills shortage, most small business owners cannot afford to hire full-time cyber security staff. Instead, you should look to hire a cyber security company to manage cyber security for you. It is important to find an MSSP (Managed Security Services Provider) that can help you with many aspects of cyber security, including off-site backups, vulnerability management, incident response planning, and 24x7 support.
If your SMB requires cyber security expertise, trust our experts at QuickProtect. QuickProtect's services include offline and offsite backups of your data, 24/7 On-demand cyber security & IT assistance, incident response planning, vulnerability management, and endpoint protection. Contact us to help you protect your business.