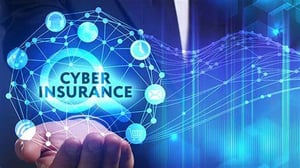 One of the biggest stories in cybersecurity has been the big increase in ransomware attacks. Even though ransomware is not a new threat, it seems that attacks are happening more frequently. Barracuda researchers reported that they've identified and analyzed 121 ransomware incidents so far in 2021, which is a 64% increase in attacks. The ransom demands are also getting bigger, with Palo Alto Networks' Unit 42 finding the average ransomware payment had risen to $925,162.00 during the first 5 months of 2022. That is up 71% from 2021.
With this rise in ransomware, the demand for and the cost of cyber insurance is also going up. According to the Government Accountability Office, 46% of existing clients are opting for cyber coverage in 2020. While it is positive that more businesses are opting for coverage, Insurers have struggled to base rates on historical data as they do for other insurance products because there is a very sparse amount of historical data available. One North Carolina school board saw its cyber liability premium rise from $6,653 to $22,318 for one year. That is an increase of 235%.
These price increases have also been confirmed by two CEOs of major insurance firms who have spoken about the considerable jump in cyber insurance premiums. AIG CEO Peter Zaffino said premium prices have increased nearly 40% globally, with North America showing the biggest increase: "We continue to carefully reduce cyber limits and are obtaining tighter terms and conditions to address increasing cyber loss trends, the rising threat associated with ransomware and the systemic nature of cyber risk generally."
Evan Greenberg, Chubb's Chief Executive commented: "rising prices of insurance against cyberattacks fail to take account of the potentially catastrophic effects of a widespread attack."
A cyber insurance policy covers ransomware-related losses including extortion demands, remediation efforts, and financial losses. Increasing cyber risks lead to rising cyber insurance rates. Rather than worry about increasing rates, there are 4 steps your business can take to reduce your cyber risk, and in turn, lower your insurance rates.
Implement multifactor authentication
Quickly patch security vulnerabilities
Cyber awareness training
Store data backups offsite and offline
Quick Intelligence and QuickProtect can assist your business with these four steps. Our QuickProtect services also include ransomware insurance of up to $25,000.00 for recovery consulting assistance once per calendar year.