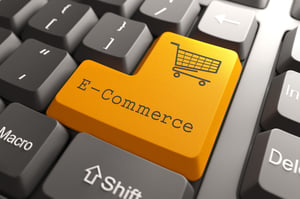 The biggest area of economic growth during the COVID-19 pandemic was eCommerce. A press release issued by ACI Worldwide reported that most retail sectors saw a 74% rise in online sales in March of 2020 compared to the same period in 2019. This growth is great; however, it could lead to issues if online businesses do not take the appropriate cybersecurity measures. The following 3 cybersecurity issues can adversely affect your eCommerce business.
Fraud
Fraud is always a risk in retail, but it has seen an increase since the beginning of the pandemic. Security Boulevard reports a 20% increase in fraud in the first quarter of 2020 when compared to the last quarter of 2019. Part of the reason for the increase is due to the shift in consumer behaviour to more online shopping. Fraud can take many forms, including friendly fraud chargebacks (when a cardholder receives goods but denies making a purchase, or a family member makes a purchase without cardholder approval) to hackers using stolen credit cards or credentials to make purchases. Employing some cybersecurity best practices can help cut down on fraud due to stolen credentials.
Data Privacy
Another cybersecurity concern for retailers is data privacy. Customer data and payment information are worth gold to cybercriminals. If you are getting into the eCommerce space, you need to ensure compliance with PIPEDA, PCI and other compliance standards. Greg Young, Trend Micro's vice-president of cyber security, shared some of his tips for retailers with Howard Solomon of IT Business. Young suggests outsourcing as much as possible, clearing out personal and payment information (keeping only what's necessary to maintain a record of transactions) and using trusted security products to secure your online store.
Magecart Skimming
Magecart skimming attacks are a type of cyber fraud that involve stealing payment information and other customer data from business websites selling goods or services. During a Magecart attack, threat actors inject malicious code into the client-side of a website. This allows them to "skim" customer data as the shopper enters their information into the online form. There are some cybersecurity best practices, such as regular monitoring, maintaining safe JavaScript libraries, secure software web development (shift left), and vulnerability management of software, that can help.
Having a secure eCommerce site can be challenging at the best of times. There is risk involved, but the benefits of having a secure online retail presence should outweigh those risks. You can minimize your risk by finding a trusted cybersecurity partner to help guide you through securing your online retail presence. Trust the experts at Quick Intelligence to help you get a handle on securing your eCommerce site.