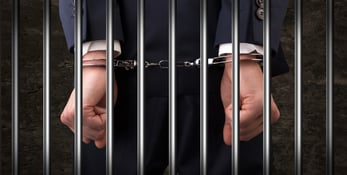 The Ontario Provincial Police (OPP) have announced the arrest of a 31-year-old Ottawa man in connection with a number of ransomware and cyber security attacks in Canada and the United States. Matthew Philbert was arrested on November 30 after a 23-month investigation that involved the OPP, RCMP, FBI and Interpol.
According to the CBC News, Philbert is being charged in Canada with fraud, unauthorized use of a computer and possession of device to obtain unauthorized use of a computer system or to commit mischief. Police seized desktop and laptop computers, hard drives, cellphones, blank cards with magnetic stripes and a Bitcoin "seed phrase" — a list of words that essentially serves as a master password for a cryptocurrency wallet. In the U.S. state of Alaska, Philbert is facing charges of computer-related fraud and conspiracy charges.
With ransomware on the rise, it is a good thing that law enforcement is starting to catch up with cyber criminals. In November, Calgary police, along with the RCMP and Interpol, worked together to take down several members of the REvil/Sodinokibi cyber crime family. Since cyber crime knows no geographical borders, to catch cyber criminals, law enforcement agencies need to work together. While this is challenging and takes time, the result is the eventual arrests of cyber criminals.
For many individuals and businesses, it seems easier to just pay the ransom and move on. The problem with that is the criminals keep doing what they are doing. They will target others and you may also be targeted again. The only way to hope to end cyber crime is to report it.
If your organization has recently been the victim of a ransomware attack, you should first contact local law enforcement. Then, contact the experts at Quick Intelligence to help you recover from the attack, or learn what your organization can do to help prepare for a future attack. If you think your business is too small, our experts at QuickProtect can customize a protection plan for you. Whether you need a forensic investigation, help restoring data, or a plan to recover from a cyber attack, Quick Intelligence and QuickProtect will be there for you.