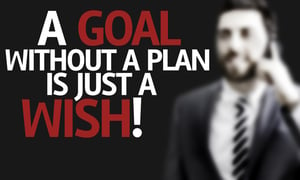 Anyone who has ever taken a goal setting workshop is familiar with the phrase "not having a plan is planning to fail." When it comes to cyber security, if you don't have a cyber security protection and response plan, you are certain to face a cyber security failure of some sort.
Deloitte's 2021 Future of Cyber Survey addresses the growth of cyber security incidents during the past year. The survey asked 577 C-suite executives globally, 159 in the US and 418 outside of the US, about their cyber security programs. It shows that cyber threats are on the rise, with 98% of US executives having experienced one or more cyber incidents, while 84% of executives outside of the US said they have experienced one or more cyber incidents this year. Despite the increase of cyber attacks, it seems US enterprises are not up to par with their foreign counterparts when it comes to putting a cyber security plan in place. The survey found that 14% of US executives have no such plans, in comparison to 6% of non-US executives.
It seems strange that with that many cyber incidents being reported by the US survey respondents, that they don't all have a plan in place. If that wasn't enough, most US executives reported that cyber incidents contributed to operational disruption (28%), a drop in share value (24%), intellectual property theft (22%), and damage to reputation that prompts a loss in customer trust (22%). So, what is causing that 14% to not plan ahead?
When it comes to the challenges coming up with a cyber security plan, many executives surveyed cited data management issues, infrastructure complexities, failures to keep up with technological advances, and not prioritizing cyber security. In addition to these problems, 31% of US executives and 16% of executives in the rest of the world stated that they had difficulty finding and retaining cyber security talent.
So, how does a business overcome the above challenges to implement a cyber security plan? You need to look to the experts to help your business build a sustainable cyber security plan. Cyber attacks are a devastating reality that your business needs to plan for so you can keep your businesses running. You can trust the experts at Quick Intelligence to help your business find a solution to these and other cyber security problems. So instead of planning to fail, you can plan to be cyber resilient!