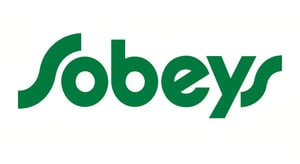 If you don't believe ransomware can create chaos in your business, ask a Sobeys employee. Since suffering a ransomware attack earlier in November, Empire Co., the parent company of Sobeys and other grocery stores, has had issues with the supply chain, payments systems, and payroll, just to name a few.
CBC News has spoken to some employees anonymously who are speaking out about the chaos in the grocery stores. Some of the major customer impacts include:
A short run of groceries in store because the ordering system is down
Pharmacies unable to fill prescriptions for a week
Customers unable to use gift cards or redeem loyalty points
Self-checkout machines not working
In addition, the impacts on staff include:
Spoiled food piling up in the store because it can't be removed from the inventory system
Staff are concerned they may not be paid because the payroll system was shut down
The work scheduling system down
So far, Empire Co. has yet to comment or declare that they have been breached. Regardless, the chaos could lead to employee dissatisfaction and potentially a loss of customers. This is in addition to the financial losses they will incur by paying a ransom, repairing their systems, and any potential fines resulting from the breach.
Whether you are a large retailer like Empire Co. or a smaller retailer, a ransomware attack has the potential to cause turmoil. If you are a smaller retailer and believe cyber criminals won't target your business, think again. Accenture's Cost of Cybercrime Study shows that 43% of cyber-attacks are aimed at small businesses, with only 14% prepared to defend themselves. Worse still, 60% of small businesses close within 6 months of suffering a cyber attack.
Ransomware is a threat that both large enterprises and small business owners need to protect themselves from. While the threat is the same for both types of businesses, their cyber protection needs may be different. Our enterprise clients can count on Quick Intelligence's cyber security specialists to tailor an approach to their business needs. For our small business clients, QuickProtect's cyber security services offer protection from ransomware without breaking the bank.