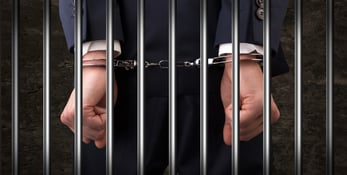 The Calgary Herald has reported that the Calgary Police Service, along with the RCMP, have helped arrest members of international cyber crime family Sodinokibi. Police agency Europol says that the Sodinokibi family was responsible for 7,000 internet infections worldwide, 600 of them in Canada.
A press release issued by Calgary Police Service and the RCMP states: "RCMP Technical Operations and Calgary Police Service (CPS) Cybercrime Team led the Canadian investigation in Europol's Operation GoldDust." Calgary police and the RCMP were able to establish a Canadian link to the investigation as the result of a Calgary business coming forward to report a ransomware attack.
Even though cyber crime is challenging for law enforcement, international police agencies are starting to make more arrests as these agencies work together and share information. Chris Lynam, the Director General of the NC3 and Canadian Anti-Fraud Centre, told the Calgary herald that "there is no shame in falling victim. Police are here to help and your reports can assist in taking down criminals, their networks and their assets."
Stories like this show that reporting cyber crime to law enforcement can help. The positive side of reporting cyber crimes to the authorities is that it can lead to arrests of cyber criminals, as it has in this case. Those businesses affected by Sodinokibi have also received a de-encryption tool to recover their lost files and it is accessible at NoMoreRansom.org. This is certainly preferable to paying a hefty ransom for a decryption key that may or may not work.
If your organization has recently been the victim of a ransomware attack, you should contact local law enforcement. Then, contact the experts at Quick Intelligence to help you recover from the attack, or learn what your organization can do to help prepare for a future attack. If you think your business is too small, our experts at QuickProtect can customize a protection plan for you. Whether you need a forensic investigation, help restoring data, or a plan to recover from a cyber attack, Quick Intelligence and QuickProtect will be there for you.